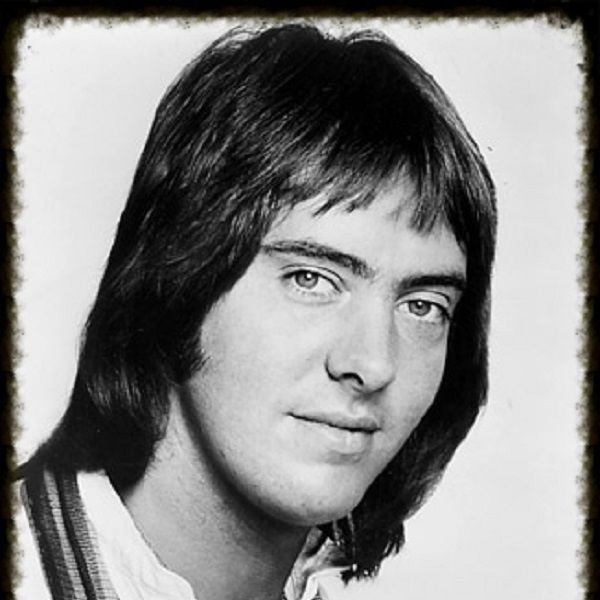 Peter Beckett-Lead Vocals/Lead Guitar
Professional Singer/Songwriter/Guitarist/Producer from Liverpool, England since 1966
Peter Beckett was born in the Aigburth section of Liverpool, England. He was greatly influenced by listening to Radio London, and going to see the Beatles perform at the famous Cavern Club in Liverpool. Being under age at the time, his older brother would smuggle him into the lunchtime sessions,  and he knew then that he was destined to become a musician. Peter's first band, at age 18, was The Thoughts. They recorded one single called "All Night Stand", on the Planet Record label, written by Ray Davies of the Kinks. Peter, along with band mate Phil Boardman, wrote the B-side "Memory Of Your Love". They also recorded a video short called "Pretty Girls in Short Short Dresses", portraying the band chasing girls around London's famous Carnaby Street. Two of the unreleased songs called "Pretty Girl" and "Call Me Girl" played in the background during the chase. No album was ever recorded by the band. The Thoughts toured Germany and other countries, only to come home and disband.
 
From there, Peter played with a few English "beat" bands, which were very in vogue at the time around the Mersey side of Liverpool. The first band was Winston G and The Wicked, who later changed their name to Fox. They soon found out that the band name "Fox" was already taken, thus changing their name again to Whip. That lasted about a few years, with little success. 

Peter was asked by his friend Steve Kipner to join his  band 'Tin Tin', known for their hit "Toast and Marmalade for Tea", when two of the members quit the band. Peter, Steve and the other remaining member Steve Groves, recorded a few songs together called "I'm Afraid' and "Handle Me Easy'. Both songs were written by Peter, which he also played guitar and drums on. Steve Kipner then quit to go start a new project in the US.

Peter then joined a progressive rock band in 1973 called Paladin, playing bass and sharing the vocals. The band toured Europe but never made it to the US shores. Paladin was a mixture of jazz fusion, latin, and soul music, producing two LPs; one self-titled Paladin and Paladin Charge! They released two singles; "Sweet Sweet Music" and"Anyway". Paladin Charge! is well remembered as an amazing piece of music recorded at the famous Apple Studios in London. A third LP was later released in 1999 called "Jazzattack",  as an amazing instrumental. 

Peter later moved to Los Angeles, California in 1974 searching for more music opportunites. He formed a band called Skyband with Steve Kipner and Lane Caudell. They put out a self-titled LP, and released two singles from it; Bang! Ooh!Ya Got Me! and Pie In The Sky". They toured Europe as the opening act for Alex, and also opened up for such bands as The Jackson 5 and Peter Noone in the US. The band changed their name to Zed hoping to get another recording deal, with no success. They broke up and the members went their separate ways. 

Peter then joined up with J.C. Crowley, Ronn Moss, and John Friesen to become  pop/rock band Player. Player had a #1 hit with "Baby Come Back" in 1978, the song still played all over the world today. They toured as an opening act for such artists as Gino Vanelli, Boz Scaggs, Eric Clapton, Heart, and Kenny Loggins. After four successful albums with Player, the band then split up and Peter began writing songs for other recording artists such as Olivia Newton-John, The Temptations, Kenny Rodgers, which lasted about 10 years. He also began writing songs for movies and TV through the 80's. He got together with friend and former bandmate Steve Kipner once again, and recorded a cd under the band name Think Out Loud.  They released a single called "After All This Time", and featured their song "Original Sin(Jumpin' In) in the Tom Cruise movie "Cocktail".

In 1990, Peter was asked by his manager Paul Palmer to join up with Little River Band, who also shared the same manager.Their guitar player Graham Goble suddenly quit the band after recording their LP '"Get Lucky". This tour took Peter and the band to Australia, Europe and back to the States again. Peter was featured evey show singing his classic # 1 hit from Player, "Baby Come Back". During the tour in 1991, Peter also released his first solo cd called 'Beckett'. The songs were a combination of adult oriented tunes. This CD produced a minor hit with "Brother Louie" in the US, and "My Religion" in Germany. 

Between Little River Band tours, Peter found time to get back into the studio with Ronn Moss and record Player's fifth LP. Electric Shadows was released in Japan in 1995, with Peter and Ronn sharing the lead vocals. Peter, also the producer of this new project, decided to change the title to a more American style and released it in the US as Lost In Reality, in 1996. The first single 'Footprints In The Sand'was then released, getting a lot of air play.The other tracks were also straight to the heart melodies about love and life.

Since then, Peter has produced, wrote and played on two solo cds for Ronn Moss. Peter was musical director on the Australian 2006 tour to promote Ronn's second solo cd 'Uncovered', which Peter also produced. Peter is now working on his second solo cd, and still continues to write and sing for movies and other artists. 
*Peter Beckett is now the only original band member as of since 1977-present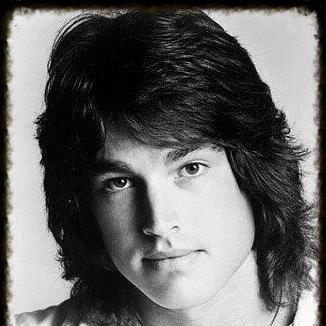 Ronn Moss-Bass/Vocals
American singer and soap actor, most famous for playing Ridge Forrester on the daytime soap opera "The Bold and the Beautiful"
Ronn Montague Moss was born in Los Angeles, California on March 4, 1952. Like most young kids in the early 60's, he was impressed by listening to the famous UK band from Liverpool, the Beatles. This stirred a longing inside of him to become a musician. Ronn was also influenced by his older sister, who played the bass, sparking his interest to do the same. By age 11, he had learned to master the bass, guitar, and drums. Raised in the heart of Hollywood show business, Ronn was constantly surrounded by musicians at home while still young. His father, John Moss, was a theater impresario who threw many parties for great artistisans of opera, and other musical productions. At 14, Ronn studied martial arts, including the spiritual side of meditation and visualization. While in high school, he started out his career in a succession of local bands as a bass player and vocalist, playing on the back of flatbed trucks at festivals and outdoor concerts, hooking up generators for the night time gigs. He played in the bands Count Zeppelin and The Fabled Airship, and Punk Rock, before punk rock actually became popular. 

At age 24, Ronn was brought into the band Player through his friendship with Paul Palmer. Paul already knew Peter Beckett and J.C. Crowley on an individual basis, and realized that they all could make beautiful music together with their various talents. Paul then became their manager.Ronn took on the bass, also contributing to the harmonic backgrounds with his vocals. He brought to the band John Friesen, an old high school friend that played drums with his former bands. Ronn is also credited with singing lead on 'Tryin To Write a Hit Song', from Player's first self-titled LP. Player's first two LP's were recorded on RSO Records, owned by Robert Stigwood. Robert suggested to Ronn, out of the blue that, with his good looks, he should try acting. Ronn had never really thought about it before, but kept it in the back of his mind as an option if the music didn't pan out. Three albums and a few tours later, things were slowing down for the the band, with the changing music styles of the 80's. Ronn then decided to put his love of music on hold to pursue his acting career. He took acting lessons and went out on numerous auditions. With no connections in the acting field, he worked his way up, learning one step at a time. He then quit the band in 1982 and was not on PLAYER's fourth album 'Spies Of Life', being replaced by Russ Buchannan.

He landed various roles in feature films during the 80's such as Predator 2, Last Call For Murder, Hot Ticket to Hawaii, and Hearts of Armor, to name a few. Ronn also did some work in TV commercials. In 1987, he finally struck gold, and was cast as fashion mogel Ridge Foresster in a new CBS daytime drama, 'The Bold and the Beautiful'. The show became an immediate success, with Ronn's character as "Ridge" becoming an icon among the daytime soap fans.

After an eight year music hiatus, Ronn reunited with former Player band mate Peter Beckett, and started working on some new songs in his home studio. Together they released the fifth Player album in Europe, called 'Electric Shadows'. Peter renamed it 'Lost In Reality', once released in America. Ronn and Peter shared the lead vocals this time, showing that Ronn also had a gift for great vocals. Still working his day job, after the cameras stopped rolling on the B&B set, Ronn would go off and play weekend music gigs with Peter, as Player. This left Ronn free during the week to still tape his daytime show. The music was his creative release away from the acting. 

In 2001, Ronn was ready to record his first solo cd, assisted by Peter Beckett in the song writing and production department. Called 'I'm Your Man', the cd consisted of thirteen melodic, straight-to-the-heart tracks. He solified massive support from local media and his legion of fans in Australia, then went to Europe for a promotion tour which included many TV appearances, radio and media interviews, and personal appearances meeting his fans. He was well received by all. In 2002, he then took his band back to Europe for a tour of live gigs. They played a few dates in the US also, mainly around the L.A. area. Getting the urge to do a second solo cd, Ronn got together once again with Peter in early 2005 and recorded 'Uncovered'.  Uncovered was more a reflection of what stage in his life he was in, with more meaning to him. He played bass on almost every track and sung 80% of it. He then did a month of promoting his cd as well, as his new 2006 calendar, which took him to eight different countries. Once again, he was well received and returned home for rehearsals. August of 2006, he took his band on the road to Australia, till the end of September. Ronn Moss has a large fan base in Australia and In 2006, a campaign surfaced to vote Ronn as Australian of the year. Ronn was also featured in a television commercial for Berri, an Australian orange juice company. The punchline of the advertisement was "you can tell when it's not all Aussie"; a line intended to show (in jest) that while Moss has long standing connections with Australia, his Hollywood career has resulted in his persona differing significantly from that of the cliché Australian male.

Ronn also has a love for photography as a creative release, along with his music. 
*Ronn Moss is no longer an official band member as of September 14, 2017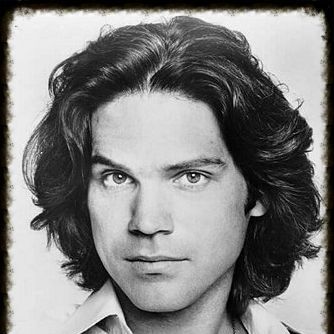 JC Crowley-Keyboard/Guitar/Vocals
An award-winning artist who has blazed his own trail as a songwriter, singer, musician, composer, screenwriter and poet.
John Charles Crowley was born from an Irish family on November 13, 1947, in Houston TX.  He enjoyed traveling, sailing on the shores of Galveston Bay, and flying planes. After a series of rugged jobs ranging from ranch hand in Texas to forest-fire fighter and boat pilot in Alaska, his heart always brought him back to his love of music. He formed several different local bands there while growing up, none of which he was satisfied with. A tape of his early songs found it's way to Jesse Ed Davis, then with recording artists Taj Mahal. Davis asked J.C. to come to L.A. in 1972, and try his singing and writing skills there. It was a few years later, in 1977, when he met Peter Beckett at a Hollywood posh party. They then got together to collaborate on writing songs and jamming in J.C.'s garage. J.C. became co-founder of Player, and co-writer of "Baby Come Back", their number 1 smash hit. He also shared the vocals on both albums, 'Player' and 'Danger Zone', contributing his keyboard, guitar, bass and songwriting skills to the band. J.C. left Player after their second LP, when the group's musical direction proved to be too confining for what he wanted to persue.
 
He continued as a successful song writer, signing with RCA. His biggest success was a song he had written and performed himself called "Beneath the Texas Moon" in '88, which was from his only solo LP, also titled Beneath The Texas Moon. This song appeared on the soundtrack of Clint Eastwood's Pink Cadillac. Crowley had a few famous friends lend vocal support on this solo CD; Roseanne Cash, Vince Gill, Timothy B. Schmit, Bonnie Raitt, and J.D. Souther. J.C. was nominated for 'Best New Male Country Vocalist' in 1989. 

Through the 80's and 90's, his songs were recorded by  Johnny Cash, Smokey Robinson, Little River Band, the Oak Ridge Boys, and many more. He also wrote for many TV shows such as The Simpsons and Saturday Night Live. He reappeared with Player again in 1982, on the Spies Of Life LP, as co-writer with Dennis Lambert on the song "I'd Rather Be Gone". Communicating through his music is prime and above all to J.C. His feelings and soul come out through his songs: it's J.C.'s way of letting you know what's going on inside of him. He fought and won a battle with cancer 1994-1999, and continues writing and producing from his home in Topanga, CA. John also joined original members Peter Beckett and Ronn Moss on stage in 2009 to perform 'Baby Come Back' with them once again in Palm Springs for the show "Dennis Lambert-man Behind The Music".
J. C. Crowley's career as a recording artist and hit songwriter began in the 1970's when a tape of his songs found its way to Taj Mahal's guitarist Jesse Ed Davis, who encouraged J. C. to come to Los Angeles. As a founding member of the band Player, Crowley co-wrote the group's number one debut single, Baby Come Back. Crowley's songwriting earned him several BMI Million-aires Club and other distinguished writer/publisher awards. His trademark vocals, guitar, keyboard, and bass work helped earn the band two certified gold LPs, Player and Danger Zone.
After two albums with Player and tours with Eric Clapton, Kenny Loggins, and Heart, J. C. left the band and returned to his Texas roots with the critically acclaimed RCA Records release Beneath the Texas Moon in 1988. Crowley was joined by an A-list of musical luminaries that included Bonnie Raitt, Vince Gill, Rosanne Cash, J.D. Souther, and Timothy B. Schmidt. Crowley was nominated Best New Male Vocalist by the Academy of Country Music and performed on the awards show. He was also nominated Best New Act of the Year by Cashbox Magazine in 1989 and toured as Special Guest with Willie Nelson.
Crowley's publishing roster continues to grow alongside his album credits with recordings in the R&B, country, rock, and jazz genres by a diverse group of artists including Smokey Robinson, Johnny Cash, Jefferson Starship, the Little River Band, Tim Weisberg, the Oak Ridge Boys, Guy Clark, and many others. His music can be found in everything from Dodge truck commercials to Muzak to stage plays and feature films like Clint Eastwood's Pink Cadillac, FM, Five Aces, Safe Men and others, as well as television shows such as Ed, The Simpsons, The Net, Saturday Night Live, NBC Nightly News, and many more.
In 1990, Crowley branched out into screenwriting, partnering with Alice Randall to develop a Nashville-based company, Black & White Pictures. The pair captured the interest of major studios and production companies, selling projects to Warner Brothers in a joint venture with Danny Glover and Quincy Jones and to Paramount Pictures. At his recording and post-production studio The Tree House, JC continues to expand his vision as a songwriter, musician and producer. He coached and recorded Kevin Costner at Capitol Studios for Universal's For Love Of The Game and produced and performed on Steve Young's Primal Young CD, a Billboard Critic's Choice in 2001. Guest musicians included Van Dyke Parks, who had this to say in the liner notes for Young's Japan release: "I got to play on this close-to-the-vest CD at the invitation of JC Crowley, (whose work I've long admired)."
JC also wrote the score for the independent film 97 Brooks in Los Angeles. He now lives in Topanga, California composing for film and television productions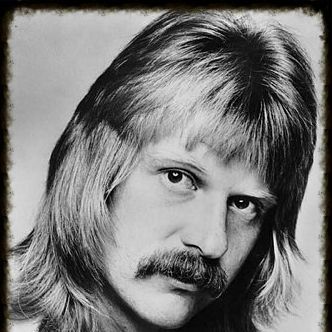 John Friesen-Drums
Creative director and video editor as well as music director for the Ice Follies and professional drummer for PLAYER
John Friesen was born in Idaho, but moved with his family to Los Angeles when he was a small child. While in high school, he met Ronn Moss and they formed a band together. They played local gigs and school dates, with John on drums.

After high school, John earned his Bachelor's Degree in music from California State University in Los Angeles. After graduation, he toured with the Ice Follies as the Musical Director and the drummer/percussionist, touring all over the world. With sixty girls to four musicians, he enjoyed all six years with the Follies. In fact, he produced his own version for the Orient called "America On Ice". 

Following his successful run with the Ice Follies, John joined the band Player in 1977, with the suggestion of Ronn Moss, who told him that the band needed a drummer. John played a part in contributing arrangements for Player, and recorded with the band on their first four LPs till 1982, when they disbanded and everyone went their separate ways.
John now brings over 45 years of creative talent and multi-faceted experience to Spectrum Video and Film, based in Phoenix, Arizona. John continues to contribute his creative inspiration through his involvement of all aspects of video production; directing, producing, scripting, music and video editing, camera operation and lighting.
*John Friesen is no longer a band member as of 1982