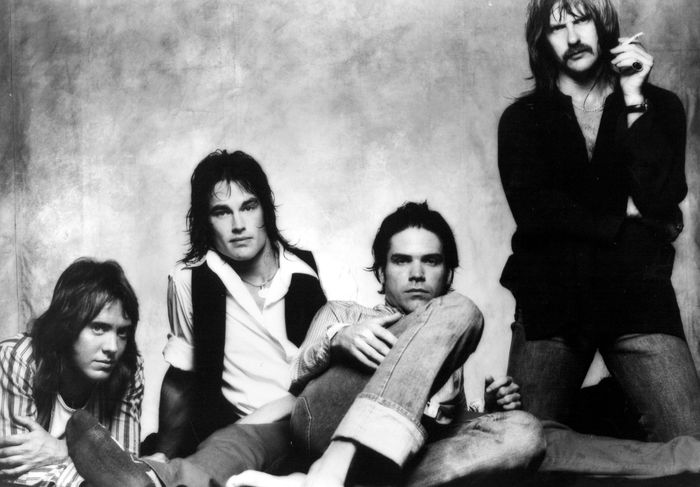 FORMER BAND MEMBERS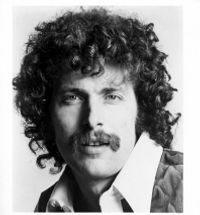 WAYNE COOK-Keyboards
An American keyboardist from Los Angeles best known for his time with Steppenwolf and Player. He co-wrote the instrumental "Lip Service" and played keyboards on Steppenwolf's 1976 Skullduggery album. He has been in five different bands with record contracts, including Daddy Warbucks. Bazooka and Good Thunder, and has also recorded and toured with Jackson Browne.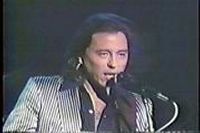 RUSTY BUCHANAN-Bass
Played bass for Player on the 4th LP 'Spies of Life'. For the last fifteen years, Rusty has been a voice actor / narrator and political satirist - Current CD "Save the Institution!" Rusty has done voice overs in everything from commercials to documentaries to cartoons. He voiced a few of Obama's campaign spots.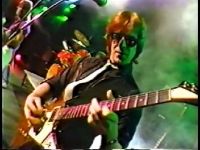 MILES JOSEPH-Lead Guitar
Deceased: October 3, 1948-December 25, 2012. Miles Joseph recorded on Player's 3rd LP 'Room With A View' in 1980, and 4th LP 'Spies of Life' in 1982. He also toured as a session guitarist with such artists as Reo Speedwagon (replacing Dave Amato in 1989), Aretha Franklin, Bob Dylan, and many more.
OBITUARY
Joseph, Miles
October 3, 1948 - December 25, 2012
Miles Joseph, master guitar player whose career spanned five decades, died December 25 of heart failure. Relocating to L.A. from Detroit, Joseph played and recorded with Bob Dylan, Aretha Franklin, Joe Sample, Edgar Winter, and Bruce Willis, to name a few, and was a huge presence on the L.A. music scene, founding the iconic Jones Boys and serving as MD and lead guitarist for China Club. Blessed with innate musicality and sensitivity, Joseph could play any style, but it was his Detroit-flavored funkiness that defined "Killer Red's" sound. Joseph is also remembered as a loving and gentle husband, brother, step-father, son-in-law and friend, with an abiding devotion to Agape.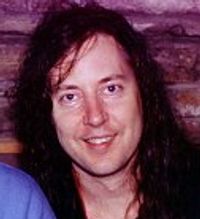 MICHAEL HAKES-Guitar
44, Deceased Nov. 19, 2003, in Burbank of complications of leukemia.  Born Dec. 31, 1958, in Honolulu, he was a musician, guitarist, sideman, bandleader and composer. He was a guitarist on many TV shows and movies. Michael toured with Player 2000-2001 as their lead guitarist.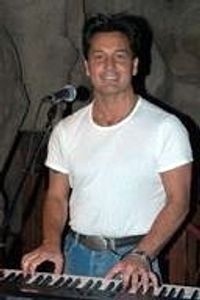 TONY SCIUTO-Keyboards
Born 1952 in Baltimore, MD,  began writing his own songs at the age of eleven. Two years after that, he was pursued by Nat Weiss at a "Battle Of The Bands in Baltimore. Tony's music career includes Little River Band, Player, Eric Carmen, Rick Astley, and his good friend John Stamos. Tony also had his own band Bonehead, later being renamed Banging Rush. Tony was one of the most success AOR artists selling an album in Japan at the opening of the 80's, resulting in a successful tour there with his album "Island Nights", followed by "Tony Sciuto, Live in Japan".Tony wrote many songs for other artists such as Bay City Rollers, Little River Band, and Kenny Rodgers. Tony, also a  big baseball fan, wrote a song for Cal Ripken when he retired, called "Legend In The Sun".

*Tony toured eight years with Peter Beckett in Little River Band, and with Player for a few years in the early 2000's.

http://www.tonysciuto.net/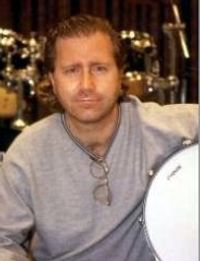 RON WIKSO-Drums
Some of the people Ron's drummed for at various times include Cher, Richie Sambora (Bon Jovi), Foreigner, David Lee Roth (Van Halen), The Storm, Gregg Rolie (Santana/Journey), Player (featuring Ronn Moss & Peter Beckett), Randy Meisner (the Eagles), Denny Laine (Paul McCartney & Wings/The Moody Blues), Dave Amato (REO Speedwagon/Ted Nugent/Jimmy Barnes), Michael Monarch (Steppenwolf), Dave Meniketti (Y&T), George Burns, Sammy Davis Jr., Peggy Lee and many others.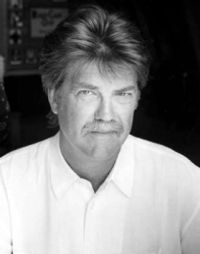 BOB CARPENTER-Keyboards
Multiple Grammy and CMA Award winner Bob Carpenter has almost never met a genre of music he didn't enjoy playing. From his R&B and Rock roots in Philadelphia, through his ten year stay in the Country and Bluegrass music world of Colorado, to his current work in Los Angeles, he has written for, produced, sung and played on over 50 record albums with a wide range of musicians whose styles include everything from Rock to Smooth Jazz to Folk Music.As a long time member of the Nitty Gritty Dirt Band, he has toured the world and earned 15 Gold and Platinum Records.

Bob toured and recorded one album with the L.A. band "Player" then joined the Dirt Band full time in 1980.

http://www.bob-carpenter.com/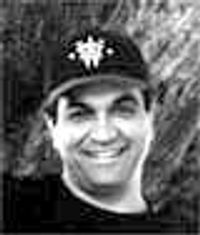 TOM NIKOSEY-Graphic Designer
A highly acclaimed graphic designer specializing in Logos and Lettering. Based in Los Angeles, CA., he designs logos and graphics for the motion picture and music industries. Before Tom decided to make a living with a paintbrush, the tools of his trade were his voice and a guitar. He was a member of a band called Majic Ship, with whom he enjoyed some chart success while residing in New York.

*Tom designed the famous PLAYER band logo.
 
http://www.tomnikosey.com/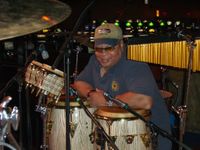 RON GREEN-Drums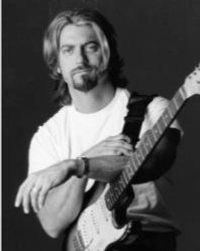 STEVE FARRIS-Guitar
Steve's professions include a recording artist, studio musician, songwriter, record producer, advertising music composer and hunting property developer. He is the co-founder, co-writer and lead guitarist of the multi-platinum rock group Mr. Mister.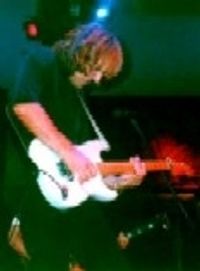 DAVE AMATO-Lead Guitar
Born March 3, 1953 Framingham MA., Dave is an American musician, best known as the lead guitarist of the rock band REO Speedwagon since May 1989. Amato also toured extensively as the lead guitarist for Cher, and in 1991 he toured for Richie Sambora's Stranger in This Town as well as select performances when Richie was promoting his Undiscovered Soul album. In 1990 he appeared in the video for Michael Bolton's hit How Can We Be Lovers and briefly toured with Player in 1998-1999.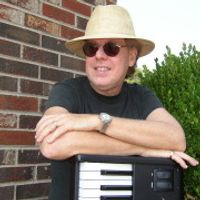 GABRIEL KATONA-Keyboards
Gabe recorded and toured with major artists such as Rick Springfield (including playing on "Jessie's Girl and many of his other hits), Bobby Womack, Motown's The Temptations and Jackson 5, Rare Earth (including penning songs for the band), Redbone, Player, Richie Furay, Climax Blues Band, David Pomerantz  and Dan Hill. Gabe toured with Jefferson Starship performing across the United States and Japan.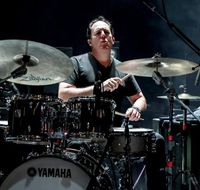 CRAIG PILO-Drums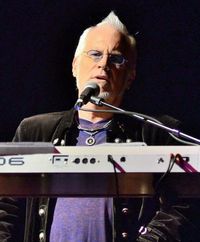 JOHN WALSH-Keyboards
Musician, composer, performer at large...former Keyboardist/Vocalist from the band PLAYER whose #1 Hit "Baby Come Back" is known & loved worldwide. Be the Voice of Compassion & Encouragement.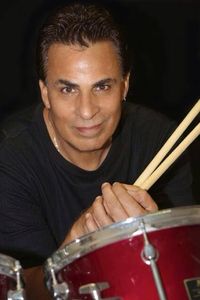 JIMMY CARNELLI-Drums
Jimmy is a freelance recording and live performance vocalist/drummer/percussionist, Jimmy has a rich,
smooth voice and fluid and dynamic drumming style.