Peter Beckett's Band 2017-pRESENT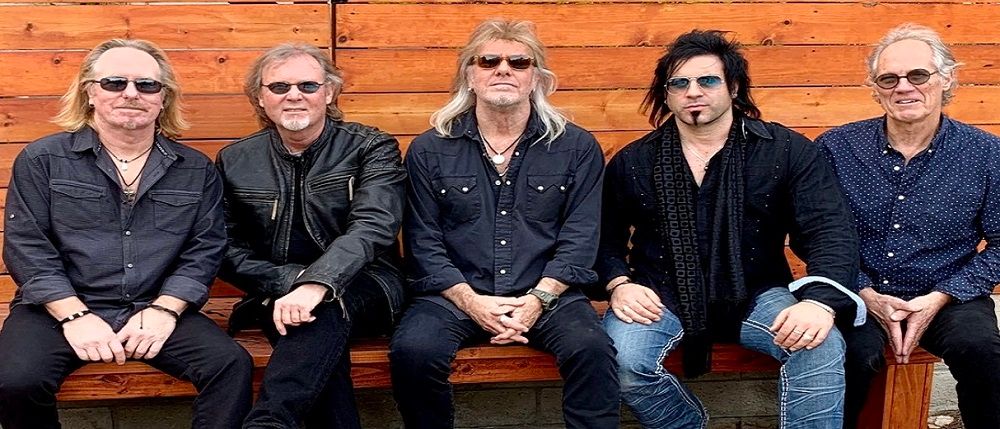 The classic '70s band featuring original singer Peter Beckett, writer of Player's music, including their international #1 hit "Baby Come Back". 
Peter Beckett and J.C. Crowley met each other at a Hollywood Party in early 1977. The two found each other interesting in their diversity: Beckett, a rock musician from Liverpool, England and Crowley, a country singer from Texas. Within a week, they started writing songs together. A short time later, they enlisted the help of Ronn Moss on bass and John Friesen on drums and Player was born. 
After Robert Stigwood signed Player to RSO, they enjoyed success for many years following their number one single "Baby Come Back" which was written by Beckett and Crowley and sung by Beckett. Their second single "This Time I'm In It For Love" reached #10. They toured with Boz Scaggs, Eric Clapton, Heart & Kenny Loggins, among others. Eventually J.C. Crowley left the band to record a solo country album & Ronn Moss left the band to pursue acting. 
Beckett continued to write and produce several more albums as Player. Concurrently, he spent nine years in Little River Band, writing several singles for them as well as a featured performer singing "Baby Come Back" at every show. He has also penned music for many movies and television shows including Karate Kid, St Elmo's Fire (Grammy nominated), Frankie & Johnnie, Basic, Terminator 3, along with writing hits for other artists including Olivia Newton-John, Kenny Rogers, Heart and The Temptations. 
Peter Beckett is still going strong, both as a solo artist touring with many other classic 70's bands and with his own band Peter Beckett's Player. The current line-up of talented musicians includes long-time lead guitarist Rob Math, guest star drummer Burleigh Drummond of Ambrosia, keyboardist Francis "Buster" Akrey (Steely Dan) & bass player Mark Winley (Johnny Winter Band).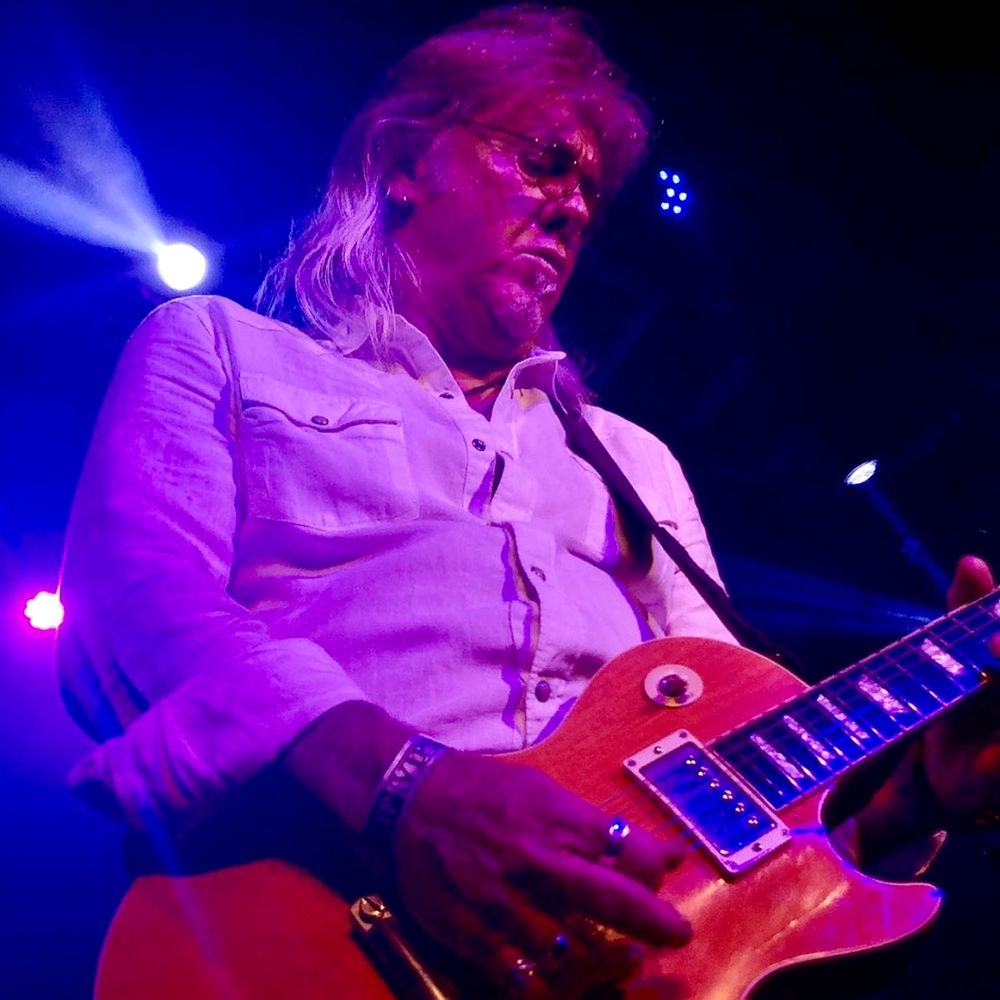 PETER BECKETT
LEAD VOCALS/GUITAR
Peter Beckett was born in Liverpool, England. As a youth he would sneak into The Cavern lunchtime sessions to listen to the local bands. One day a young band called The Beatles performed and Peter was hooked. He got a cheap guitar and taught himself to play, and by the time he was 17 he was touring Britain and Europe with his first professional band, The Thoughts

He moved to London, and after some success with the British progressive band Paladin, he was invited to come to the United States to form a group called Skyband. That band was short-lived, but during a Hollywood party he met J.C. Crowley. They began writing songs together. A short time later they were joined by Ronn Moss and John Friesen, and Player was born.

In January 1978, the band had an international number one hit with their first single: "Baby Come Back" which was co-written and sung by Beckett. The self- titled album went platinum and the band toured extensively. These classic outings included Boz Scagg's Down Two Then Left Tour, Eric Clapton's Slowhand Tour, Heart's Dog & Butterfly Tour and Kenny Loggin's Nightwatch Tour, playing always to sold out arena audiences. Four albums followed rendering four more top forty singles, including "This Time I'm In It For Love" which reached number ten on Billboard's top 100 chart.

Peter Beckett has written hit songs for many artists including: Heart, Olivia Newton-John, Kenny Rodgers, The Temptations, Poco, Janet Jackson, The Commodores, Cliff Richards, Survivor, Grace Slick, and more recently Vanessa Hudgens of "High School Musical" fame.

Between the years 1989-1997, Peter was a featured member of the Little River Band and has written several singles for them.

He has also garnered many movie credits as artist, producer and/or writer. These include: The Karate Kid, Two of a Kind, Bill & Ted's Excellent Adventure, Major League, St Elmo's Fire (Grammy Nomination), Frankie and Johnny, Rock Star, Terminator 3, Basic, Beyond Borders, Life or Something Like It, Dirty Dancing 2 and Transformers to name a few.

Peter started performing again with his band Player in 2003, always featuring an all star line-up, which has included at various times members of The Cars, REO Speed Wagon, Foreigner and Little River Band. Peter is also a featured guest performer with The Yacht Rock Revue performing all over the U.S.

Written and produced by Peter, Player's last CD "Too Many Reasons" was released on Frontiers Records in 2013. Peter Beckett(Lead Vocals/Guitar) continues to write and record songs for the next CD as Peter Beckett's Player with band members Rob Math(Lead Guitar/Vocals), Burleigh Drummond(Drums), Buster Akrey(Keyboards/Vocals), and Mark Winley(Bass/Vocals).
Add text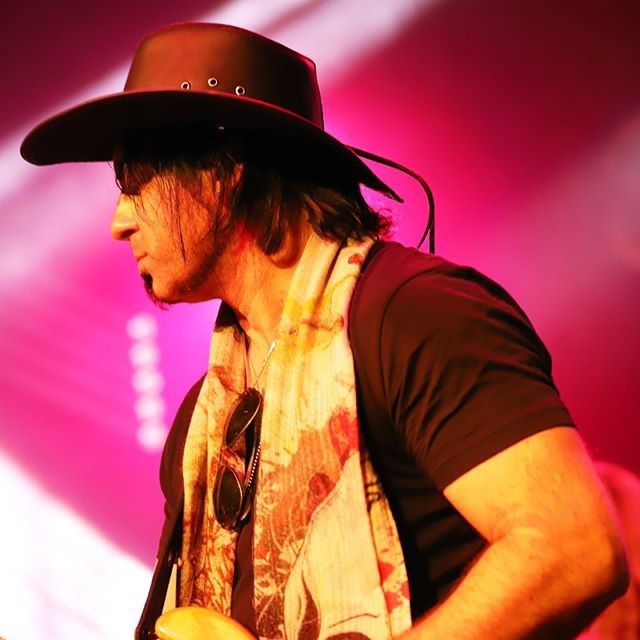 ROB MATH
LEAD GUITAR/VOCALS
ROB MATH is a multi-talented powerhouse of music artistry. Growing up as a native of Long Island, NY, he began playing guitar at the tender age of seven. By the age of eighteen, he was enrolled in the prestigious Berklee College of Music, and graduating with honors to set forth on his music adventures.
As an amazingly successful guitarist, he was most recently inducted into the Rock Godz Hall of Fame 2018. As a session guitarist in Los Angeles, he has contributed to many artists we all know… Seal, Toni Braxton, Nelly, and many more too numerous to mention.
Rob is also known as the lead guitarist for the extraordinary touring group "Player", whose number one hit "Baby Come Back" is one of the most listened to songs in history. They are now called "Peter Beckett's Player" and sell out to crowds worldwide every year. Another amazing group he tours with currently is the critically acclaimed heavy metal band "Leatherwolf," which only serves to show how diverse the scope of his styles naturally evolve between every genre.
In 2016, Rob had the great fortune to have a chance meeting with Oscar Nominated Writer/Director/Producer, Frank Darabont (Shawshank Redemption, Green Mile, Creator of The Walking Dead). While at Guitar Center Hollywood, Darabont was about to play a part in Rob's current singer/songwriter solo artist destiny. Hearing Rob testing out a D'Angelico electric guitar in the store, Darabont was utterly blown away by his playing talent and versatility. Darabont immediately contacted some longtime associates of his at a successful television company, Production Partners, Inc. He knew they had recently formed a new music division for a country artist out of Florida, and an indie record label to develop new music artists in all genres. It was this chance meeting that provided the current connection to the new label that would launch Rob Math's solo artist debut song.
Production Partners, Inc. had formed Cowboy Records (Burbank), and upon Darabont's suggestion, brought Math in to jam with their first signed artist, Hoyt Hughes. They immediately knew they had two stars on their hands. Rob became a favorite collaborator for the team, and recorded with the new label on several single song releases for Hughes.
It became apparent that Rob had the creative artistry to write and record original songs of his own. His first co-write with Cowboy Records CEO, Sandy Chanley, is their first venture with Rob as a solo artist. The song is an authentic creation by the duo, as it was a premise they both related to. The pop rock song is titled "Burn Out", and perfectly expresses how the big city can exhaust your mind. Written and recorded early 2019… with a June 2019 release date.
The recording is produced by Sandy Chanley and Keith Truesdell of Production Partners, Inc. "Burn Out" was recorded, mixed, and mastered at legendary Studio City Sound by Grammy Winning mixer, Tom Weir.
Rob is currently continuing to write more original songs for future recordings, and still touring with "Peter Beckett's Player" and "Leatherwolf."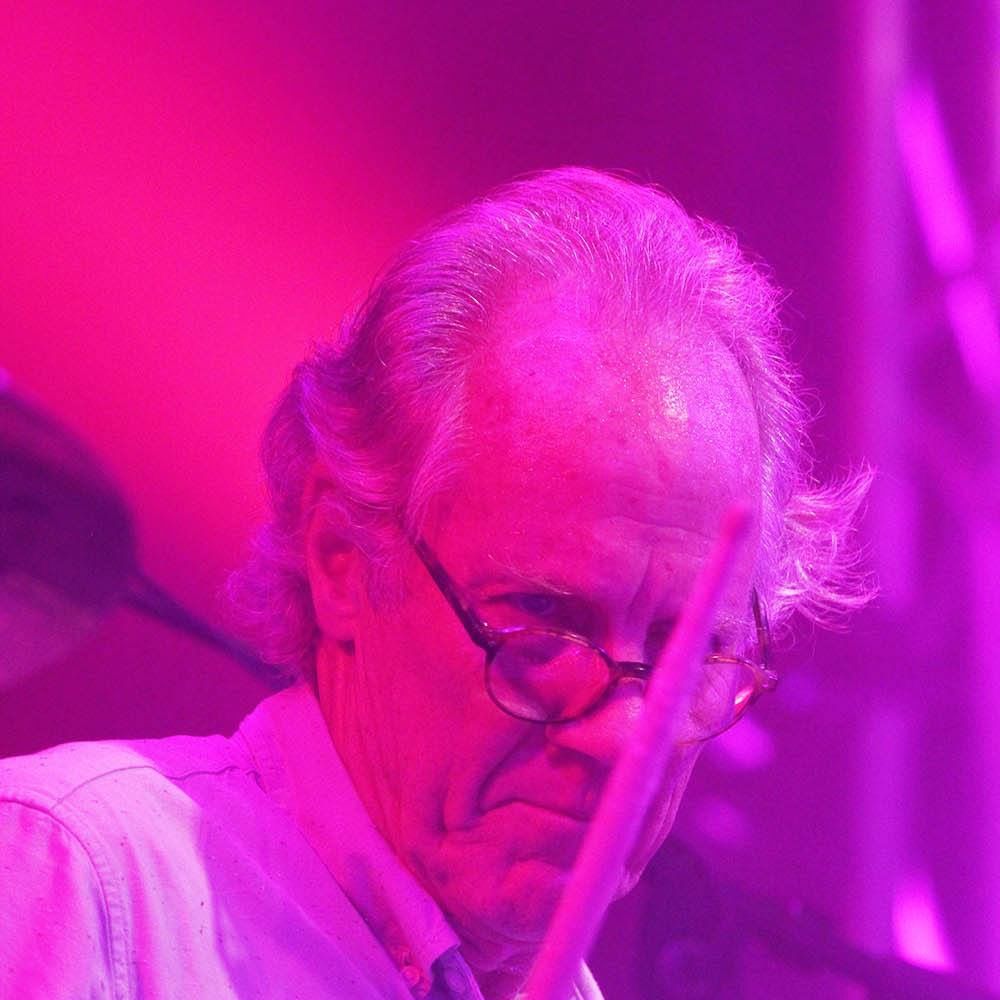 BURLEIGH DRUMMOND
DRUMS/VOCALS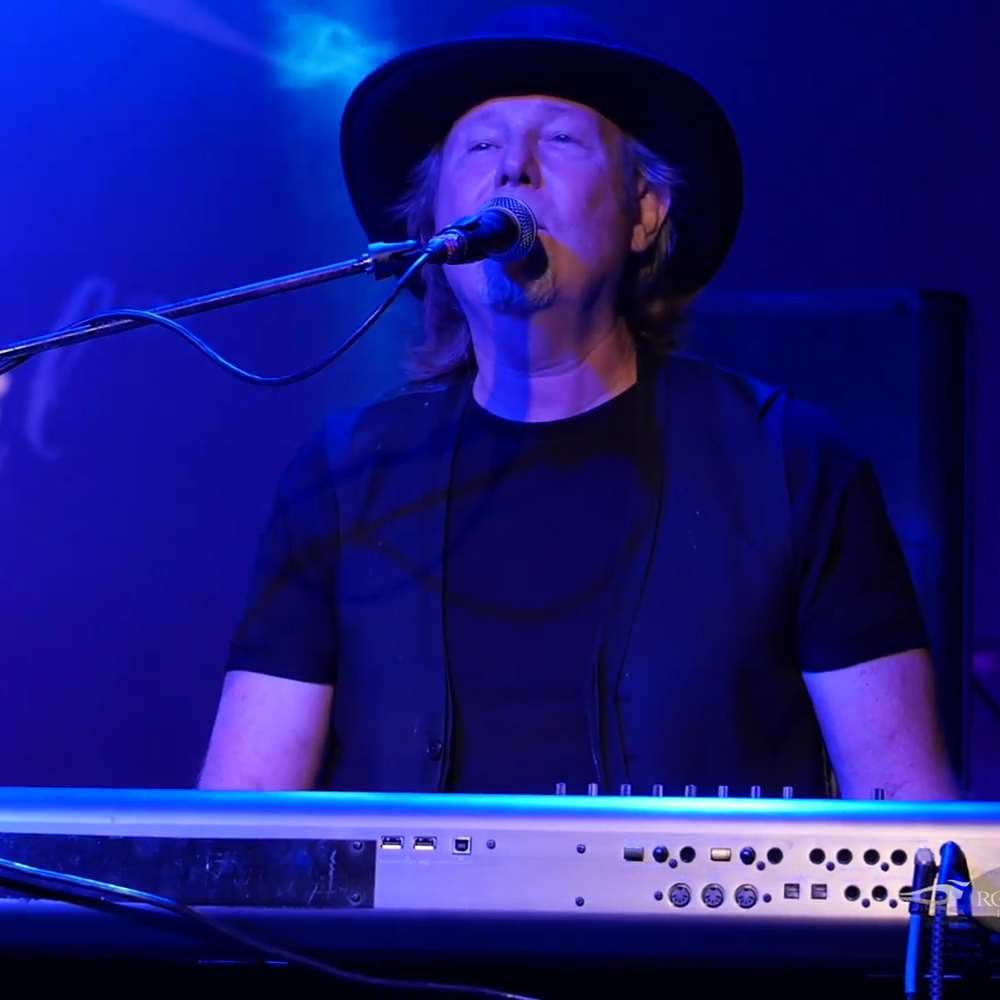 FRANCIS "BUSTER" AKREY
KEYBOARDS/VOCALS
Singer / Keyboard Rocker Francis Buster Akrey started his musical journey in Greece, New York. Classical recitals from age 5 soon turned into Rock and Roll stages and Buster's unique style of live and recorded performances began.
Honored with an MMA Rock Record of the Year Award in 2011 for his solo album "Red". Buster is considered to be one of the great Singer, Songwriter, Hammond players in the music industry today.
" There's only one Buster. Precision, passion and amazing solo's, love his work, always a first call. "
Rob Jacobs Grammy Award Winning Engineer and Producer
Buster's long list of credits include: The Power Rangers, Steely Dan, Peggy Lee, Zacka Creek, Burt Bacharach, Danny Gans, Shaka Kahn, Loveland,The Wheels, Rock & Roll Fantasy Camp, Power Cuts, Stevie Wonder and Jimi Blyss just to mention a few.
" My love affair with Hammond Organs began in my early teens.The Connection I feel every time I sit down, reach out and burn a solo down fill's my soul."
Add text